Aa
Autumn Village Hosts Big Party for Tenant Celebrating her 104th Birthday
Posted 4/13/2016
A woman who has witnessed history including both world wars, seventeen U.S. presidents and the transformation of a country into a digital world will be celebrating her 104th birthday with friends and family.
"Mrs. Nelson is an amazing woman with so many stories to tell. It's an honor and a privilege to call her a friend and to celebrate her very special day here," said Autumn Village Assisted Living Administrator Marty Metten.
Friends and family will gather to celebrate Gen Nelson's 104th birthday at a special party on the 104th day of the year, at 1:04 pm.
Gen Nelson was born on May 1, 1912 and she grew up in the middle of 8 children. She was raised in Elk Mound and says, "Being a 104 years old is a great accomplishment, I never thought I would live this long, I thought my older sister Ruby would live the longest and she passed when she was 102 years old. I have had a wonderful life and hope that I can show other people that taking care of yourself and keeping active will help you to live long."
Metten added, "From my perspective, I marvel at what she has endured over her lifetime and the positive
outlook she has is truly amazing."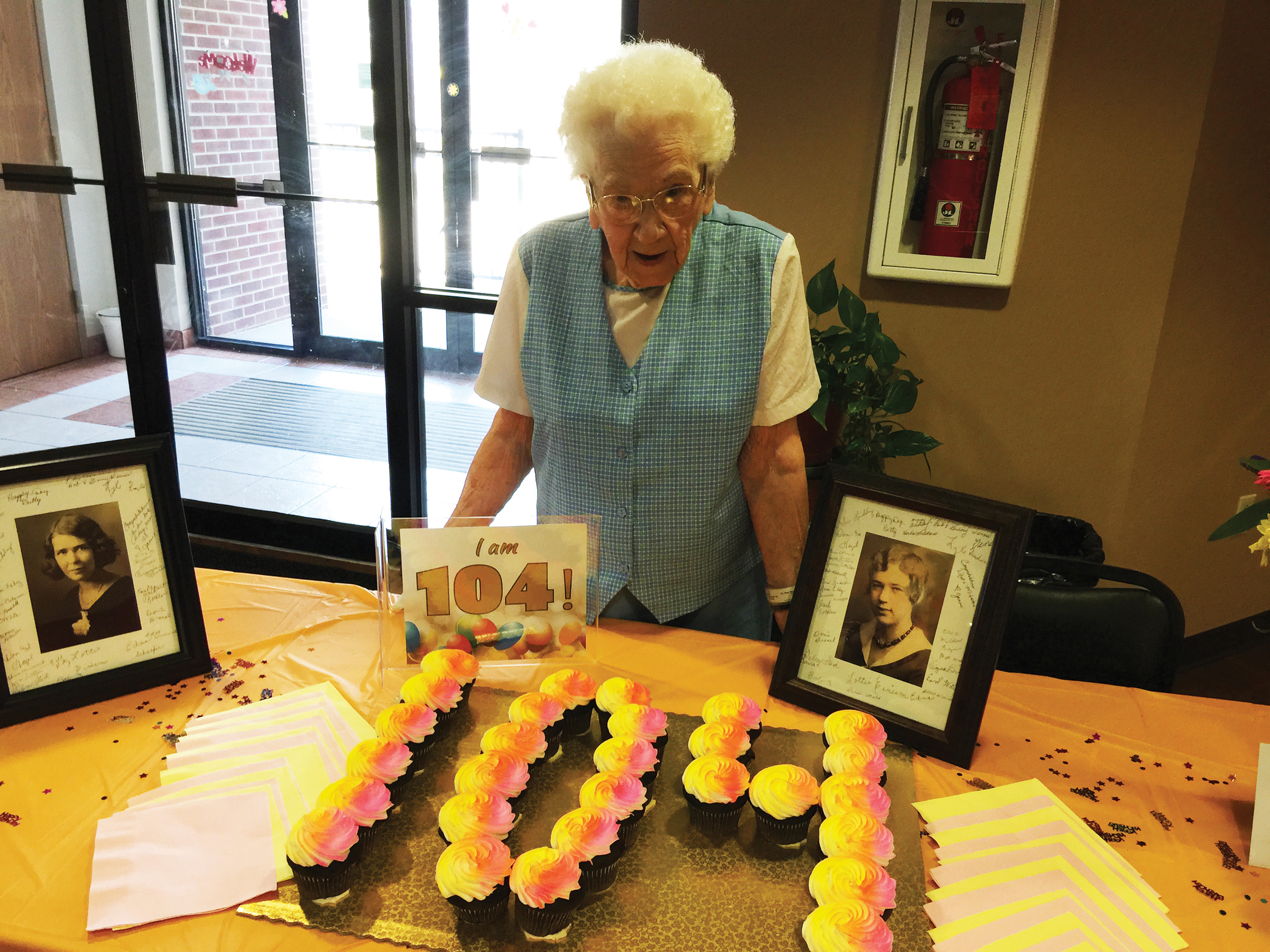 ---