Aa
Welcome
To American Lutheran Communities
American Lutheran Communities welcomes you to quality care in a Christian atmosphere. Our faith-based, not-for-profit programs serve west central Wisconsin seniors and adults with disabilities with skilled medical expertise, quality rehabilitation, compassionate care and shared hometown familiarity.


Eau Claire City-County Health Department as of 3/25/20

If you have questions or immediate needs related to COVID-19, you can:
Text COVID19 to 211-211,
Visit 211Wisconsin.org, or
Call 211.
Call volumes are high, please be patient and try to use the text or online options first.

If you are experiencing signs and symptoms of COVID-19, please call your health care provider.

You are safer at home.
We all need to work together to and stay home. This will help us flatten the curve and protect the capacity of the health care system to serve those who will suffer with the most severe disease from COVID-19. Keeping our health care system from becoming overwhelmed so it can care for us during this epidemic is our number one priority.
The only tool we have to stem the tide of COVID-19 is physical separation from each other. We have to stop this virus from spreading further.

The COVID-19 pandemic, and the resulting changes to our lifestyles, can make anyone anxious or even depressed. Do not hesitate to ask for help if you're feeling overwhelmed. Call 800-985-5990 to speak to a trained crisis counselor or text TalkWithUS to 66747.

While you may not be able to be in the same room with your support system, you can still call or video chat with them.

Younger people, and particularly those who are 18 to 30 years old, aren't immune to COVID-19. Anyone can contract COVID-19. So it's important for everyone, including young and healthy people, to practice social distancing.

Together we can make a difference in the fight against COVID-19. Stay home if you can and especially if you are sick.

Wash your hands frequently and thoroughly.
Practice social distancing. Please keep six feet between people and avoid direct physical contact. https://www.eauclairewi.gov/government/our-divisions/health-department/coronavirus



How can you help us all stay well?
We are restricting visitors at this time as we follow guidelines from the CDC. We are making special considerations for end of life patients.
We wanted to reach out to you today to let you know what we are doing proactively on behalf of you and your loved ones in terms of Coronavirus and flu season in general. We are grateful we are not impacted.
We are working proactively to maintain the highest levels of health and wellness.
Our commitment is to providing safe and reliable care for our residents and caregivers. We are closely monitoring the circumstances and we stand ready in compliance with CDC recommendations and in partnership with our community hospitals for necessary action.
The administrator at your loved one's community, our entire staff, Chief Nursing Officer and Chief Operating Officer are monitoring the national recommendations and will keep you informed at every level.
Thank you for understanding and we will continue to keep you updated!

Quality Care. Christian Atmosphere
With communities located in Mondovi and Menomonie, Wisconsin, we know the people, places, and unique character of this area because this is our home, too.
For six decades, we've been reinvesting our resources to improve and expand American Lutheran Communities campuses and services, making our communities even better places to live.
Whether you or your loved one needs rehabilitative care, long-term care, skilled nursing, or just an occasional helping hand, lean on someone you know. We invite you to have a closer look at any of our communities by clicking on the links , or give us a call to stop by for a tour. We look forward to meeting you and your family.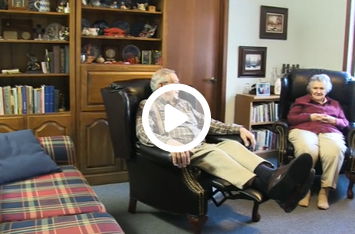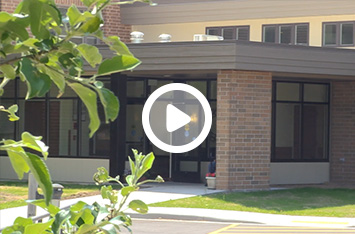 Take a video tour of our Mondovi and/or Menomonie communities.
See what's happening at ALC.
Take a look at our most recent news and upcoming events below.
Recent News
Upcoming Events