Aa
Kids Color Easter Eggs with Seniors
Posted 4/11/2015
Children from Sunshine Learning Center and seniors celebrated the Easter season with a wonderful intergenerational experience coloring Easter eggs.
Deb Haugrose, Director of Activities, says, "Joining together for activities with our Sunshine Learning Center friends brings "sunshine" to our day. The children bring energy, smiles and laughs that only a child can. There is not a greater joy than seeing one of our residents with their daycare buddy."
The kids colored eggs and enjoyed each other's company. Experts say events with children can help seniors in assisted living facilities realize a new sense of joy, especially with the Easter season and spring finally here.
"I believe that regularly scheduled intergenerational programs where children interact with residents benefits both the residents and children. When we have these types of events, you can see the joy on the residents' faces and the pleasure they experience from the interaction. The smiling children interact freely with the elders without any preconceptions about the residents," said Administrator Marty Metten.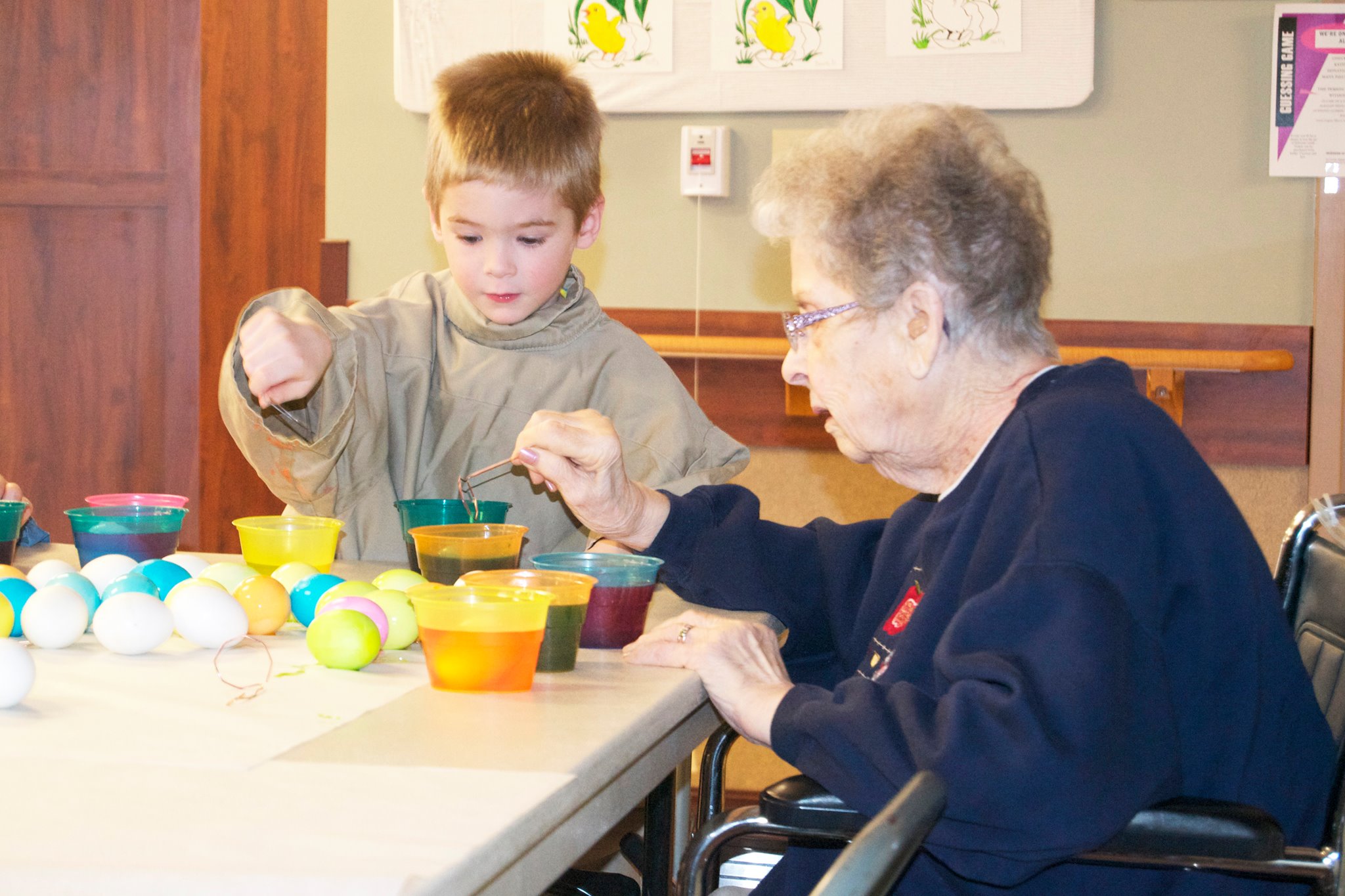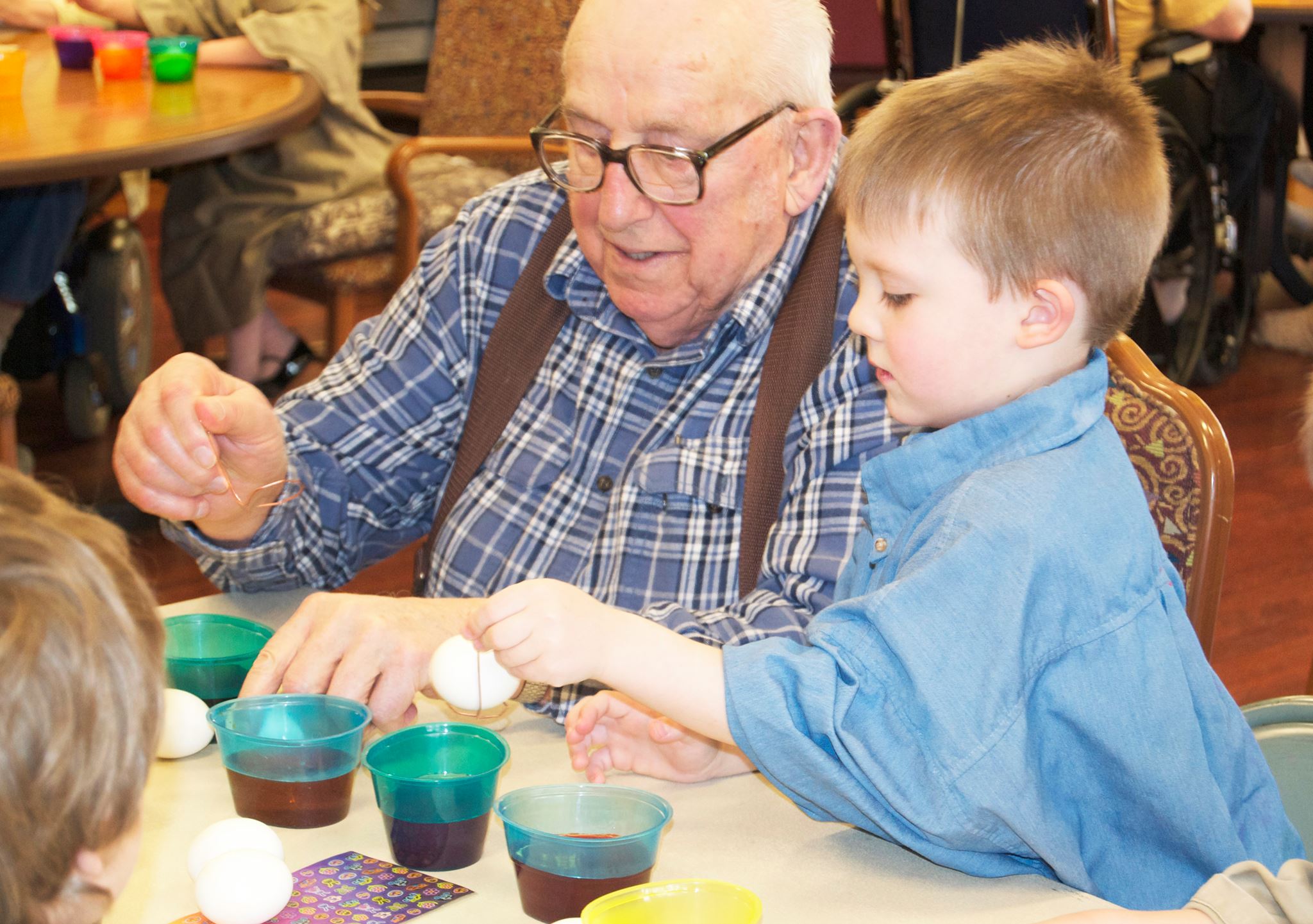 American Lutheran Communities has been helping our friends and neighbors in communities all over the western Wisconsin since 1949. The non-profit organization specializes in rehabilitation, assisted living and skilled nursing at American Lutheran Communities - Menomonie and Autumn Village Assisted Living in Menomonie and American Lutheran Communities - Mondovi and Hillview Senior Living located in Mondovi.