Aa
American Lutheran Homes Menomonie uses wedding dresses to help residents exercise their memories
Posted 8/13/2015
Wedding season is here and residents at American Lutheran Homes Menomonie were able to take a special walk down memory lane on July 28th when they saw vintage wedding dresses, tuxedos and photos from the past.
In recent studies, medical professionals found seniors who are at risk for or dealing with dementia can be helped with the use of "triggers" from the past. It helps them talk about and relive their special experiences. Not only did residents get to see vintage wedding dresses and a tuxedo exhibit, but there was also a wedding dance complete with delicious wedding cake. The residents also had the opportunity to take fun pictures in a photo booth.
It was a special day for our residents, as they were able to celebrate the special ties around marriage and family by looking back at their photo albums and wedding dresses.
American Lutheran Homes Menomonie has been proudly serving our neighbors since 1966.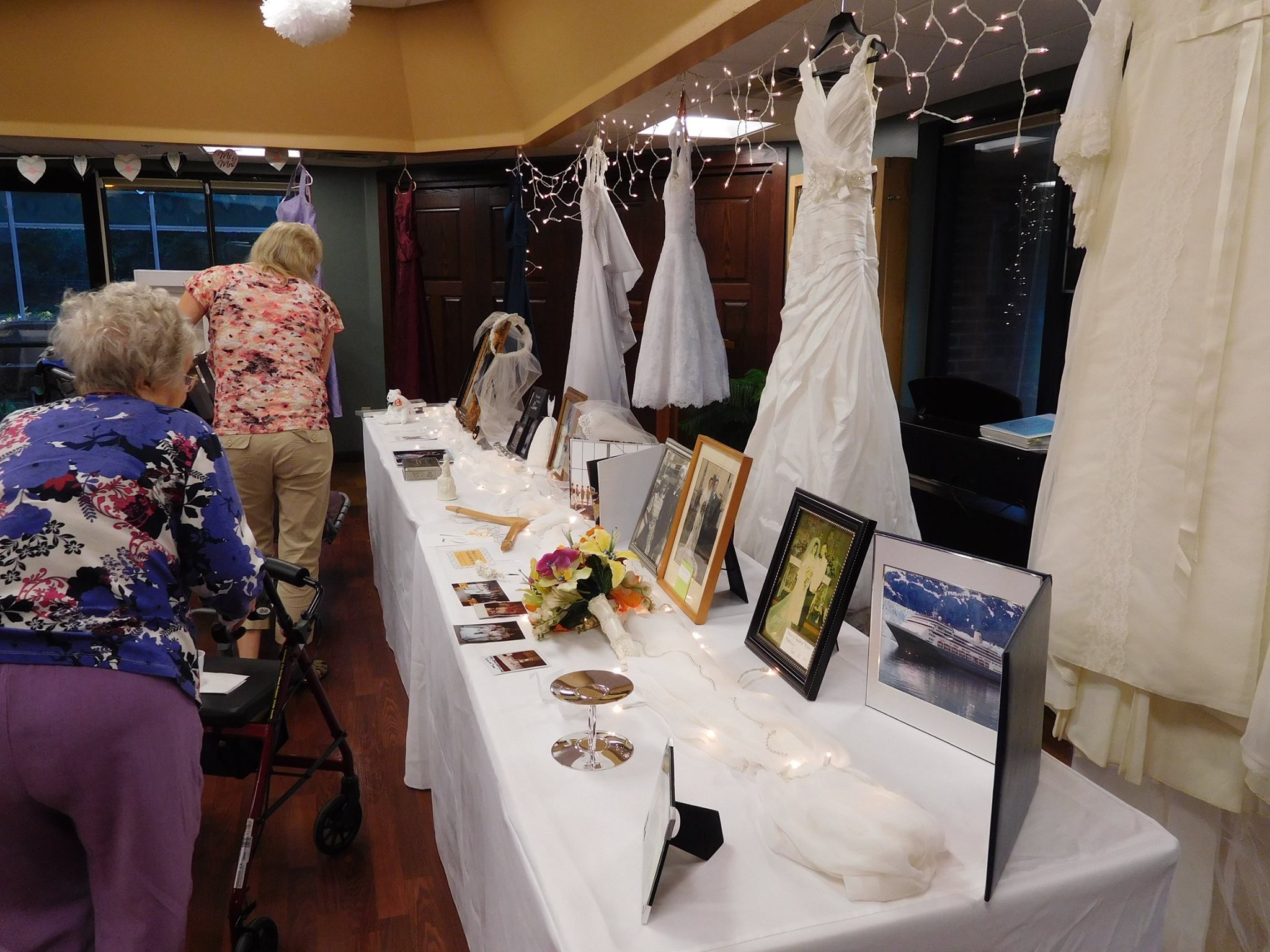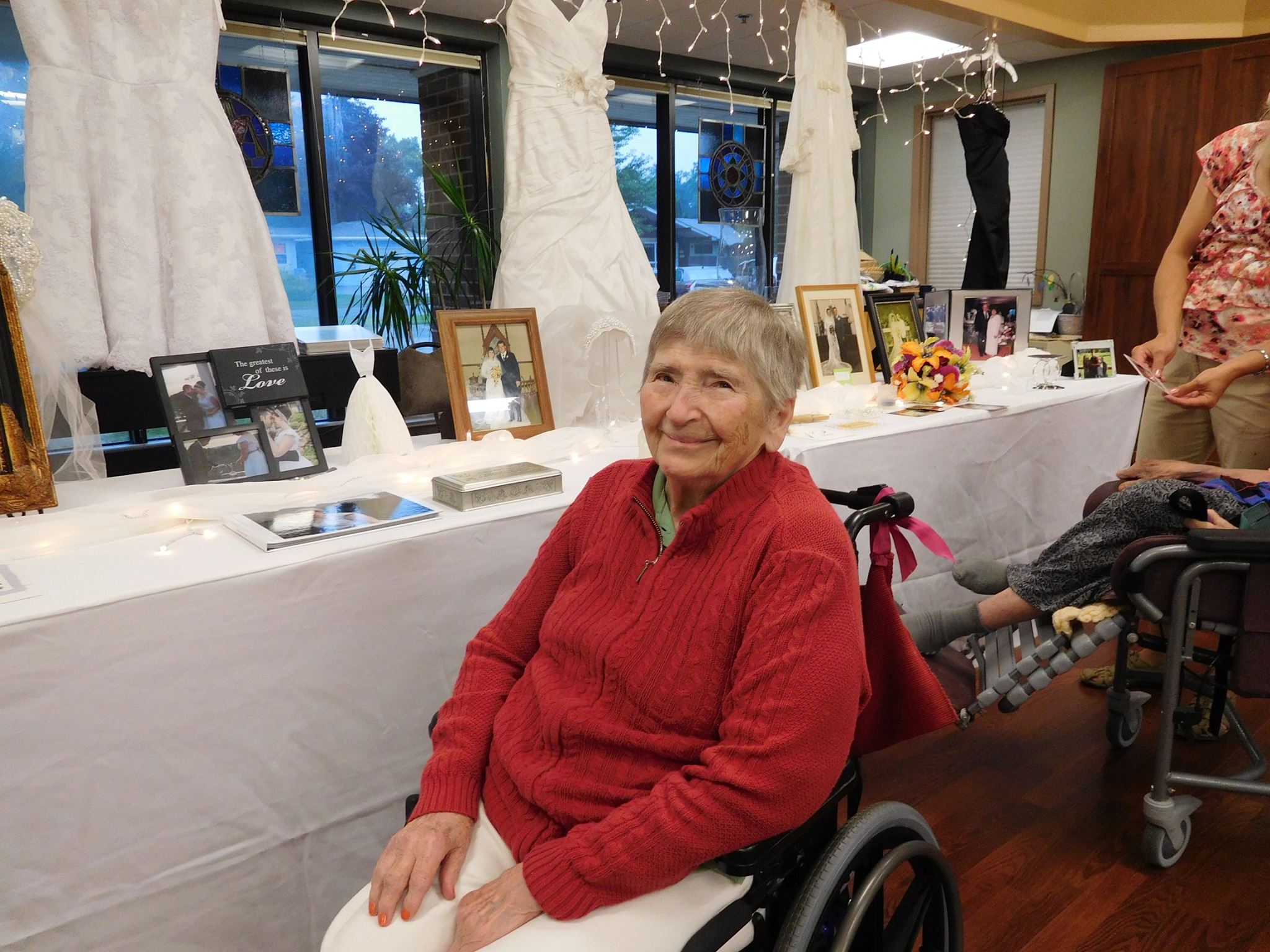 American Lutheran Communities has been helping our friends and neighbors in communities all over the western Wisconsin since 1949. The non-profit organization specializes in rehabilitation, assisted living and skilled nursing at American Lutheran Communities - Menomonie and Autumn Village Assisted Living in Menomonie and American Lutheran Communities - Mondovi and Hillview Senior Living located in Mondovi.