Aa
Spring Leadership Development Institute
Posted 3/26/2021

American Lutheran Communities leadership, along with leadership from Grace Lutheran Communities and the managed partners hold quarterly Leadership Development Institutes as a way to live out our promise and pillar of being the employer of choice. In these institutes, we train our team leaders important facets of being a leader. This quarter's topic was crucial conversations. Our team learned how to have better interactions around important and constructive conversations.

CEO Raymond Weiss, Chief Human Resources Officer Bryan Bessa, and HR Employee Experience Specialist Angela Ludwigson presented on March 18th's LDI. Our team did a great job and we look forward to the next one!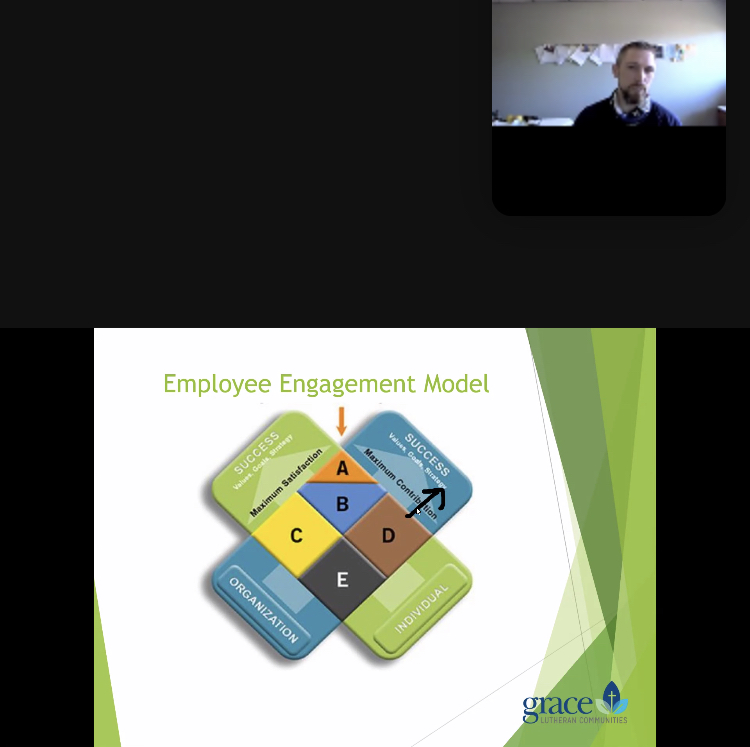 American Lutheran Communities has been helping our friends and neighbors in communities all over western Wisconsin since 1949. The non-profit organization specializes in rehabilitation, assisted living and skilled nursing at American Lutheran Communities - Menomonie and Autumn Village Assisted Living in Menomonie and American Lutheran Communities - Mondovi and Hillview Senior Living located in Mondovi.
---