Aa
Senior citizens host back-to-school party for kindergarteners
Posted 8/30/2016
Senior citizens host back-to-school party for kindergarteners
The senior residents at American Lutheran Communities-Menomonie have an ongoing camaraderie with the preschoolers at Sunshine Learning Center, and on August 16 they invited their young friends to come for their annual Back-to-School Party. Preschool children who will enter kindergarten this fall received a tote bag with school supplies, along with some goodies to get them through their first day of school. Other children in attendance received goodies to take home with them, as well.
Deb Haugrose, the activities director at American Lutheran Communities said, "Our residents just love when our daycare friends come to visit! There are smiles on the faces of both the seniors and the children." On this day, the seniors shared a pizza lunch with the children and enjoyed laughter and conversation around the tables.
After lunch was all over, the daycare children volunteered to help clean up the activity room.
The children visit throughout the summer for fun activities such as movies and popcorn or a picnic with the residents. Sunshine Learning Center also has a garden at American Lutheran Communities, which they care for.
Haugrose said sometimes a child is shy when he or she first visits, especially if seeing wheelchairs, walkers or someone with an oxygen tank for the first time. "By the time the summer is over, that same little one is giving those grandmas and grandpas hugs goodbye," she said. "My hope is that these young people will have compassion for those who are different from them."
Over the years, Haugrose has seen some children come back as volunteers when they got a little older. "They tell me they used to come when they were at the daycare. It truly is humbling," she said.
Seeing the smiling faces of the children is a wonderful experience for the residents too. Senior Wilber Rice said he likes kids. "They are so honest and not afraid to ask questions," he said.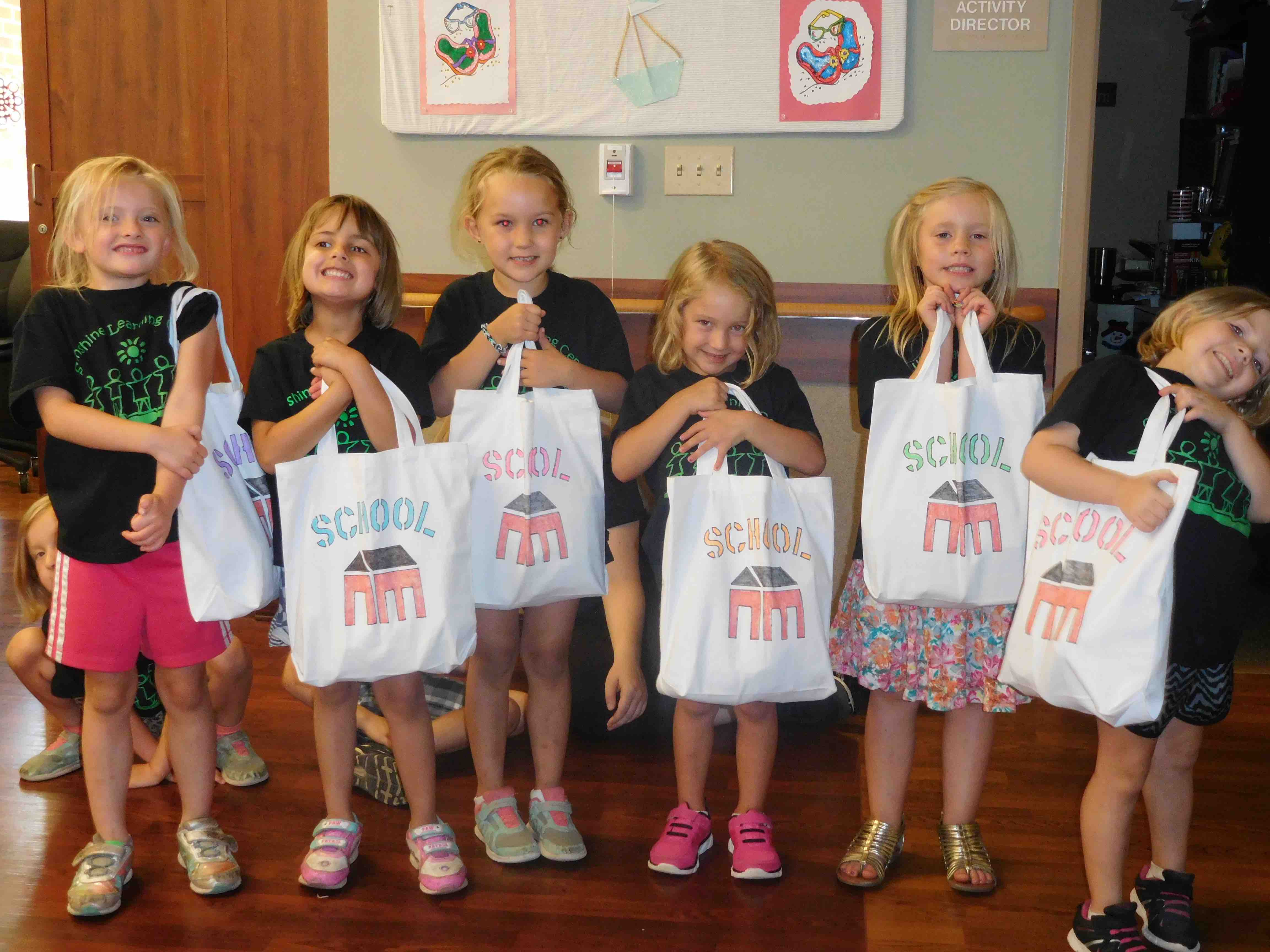 Haugrose said there are so many benefits to having intergenerational activities. Families often live far away, and they aren't able to visit grandparents as often as they would like. "Our residents love to gather with children, no matter whose children they are."
Resident Millie Tunnyhill said, "I love to watch the kids when they come to visit. My lunch buddy told me he was going to eat six slices of pizza." She laughed. "He hardly ate one."
Having the kids there for activities gives the staff and the residents a new perspective, Haugrose said. "When they come to do a craft with us, it reminds us we can color outside the lines, and that it is beautiful."
The relationship between the seniors and preschoolers is obvious. "I see the children reaching out to the residents to help them when they are here," Haugrose said, "but mostly I see love."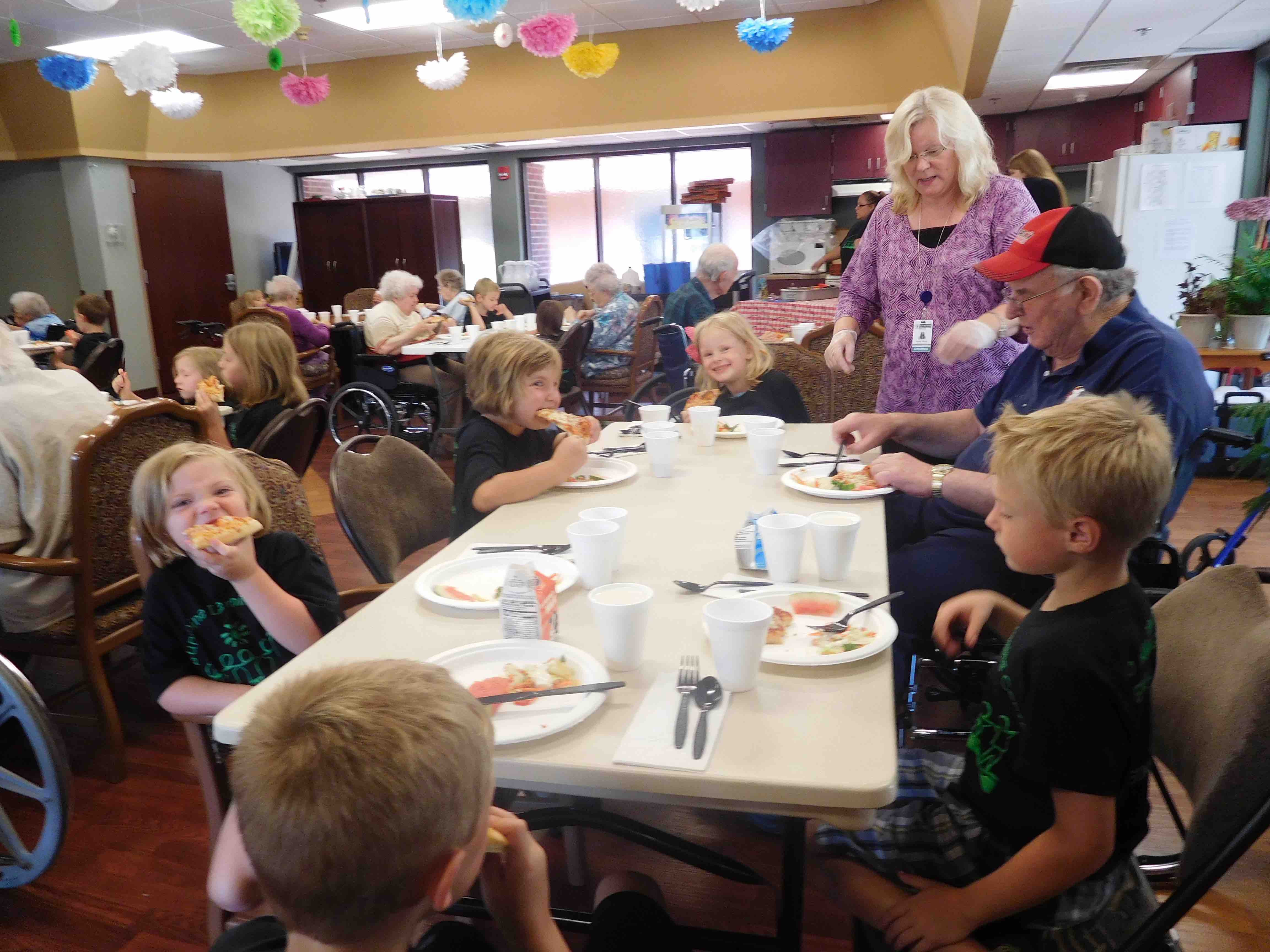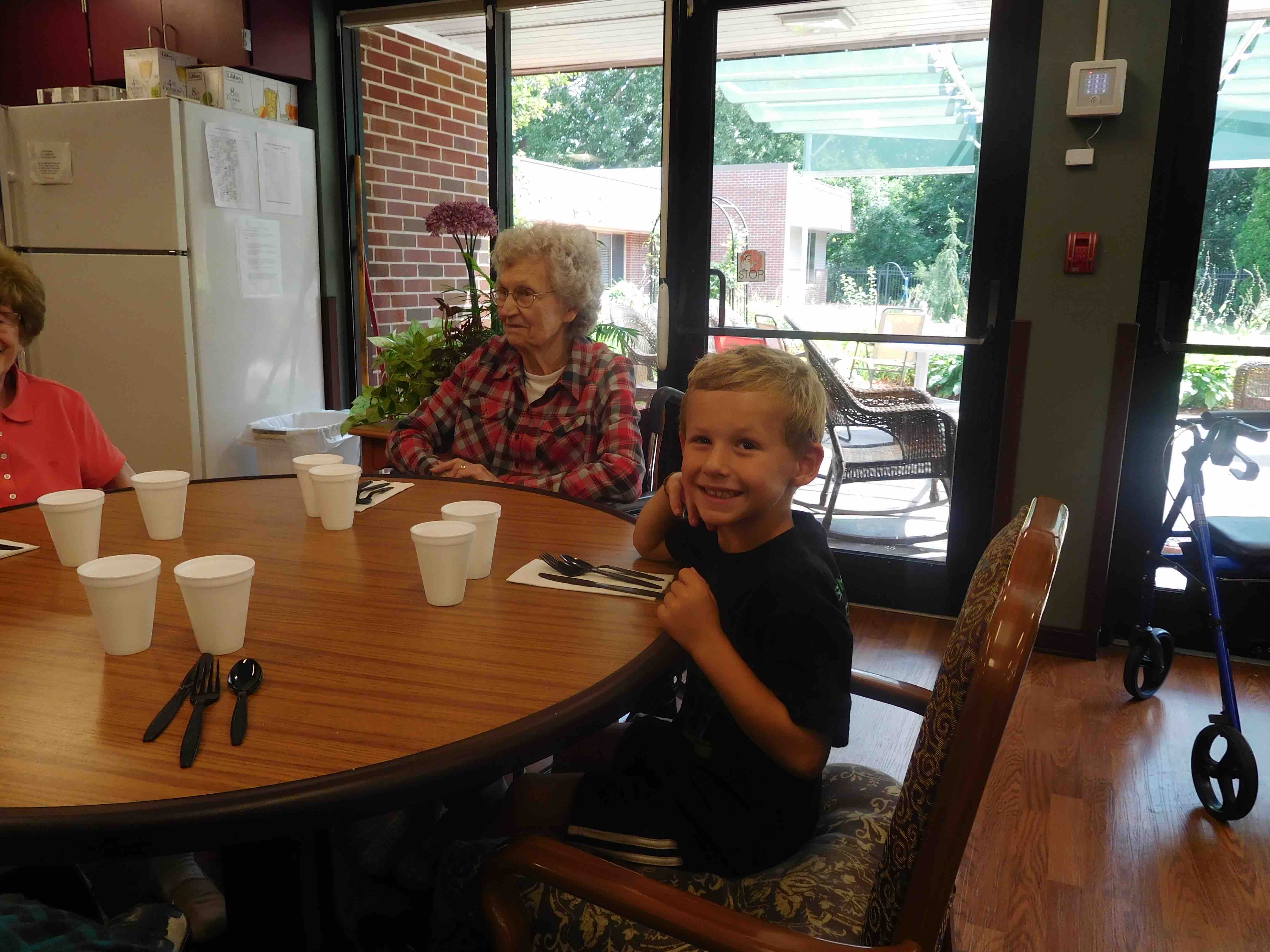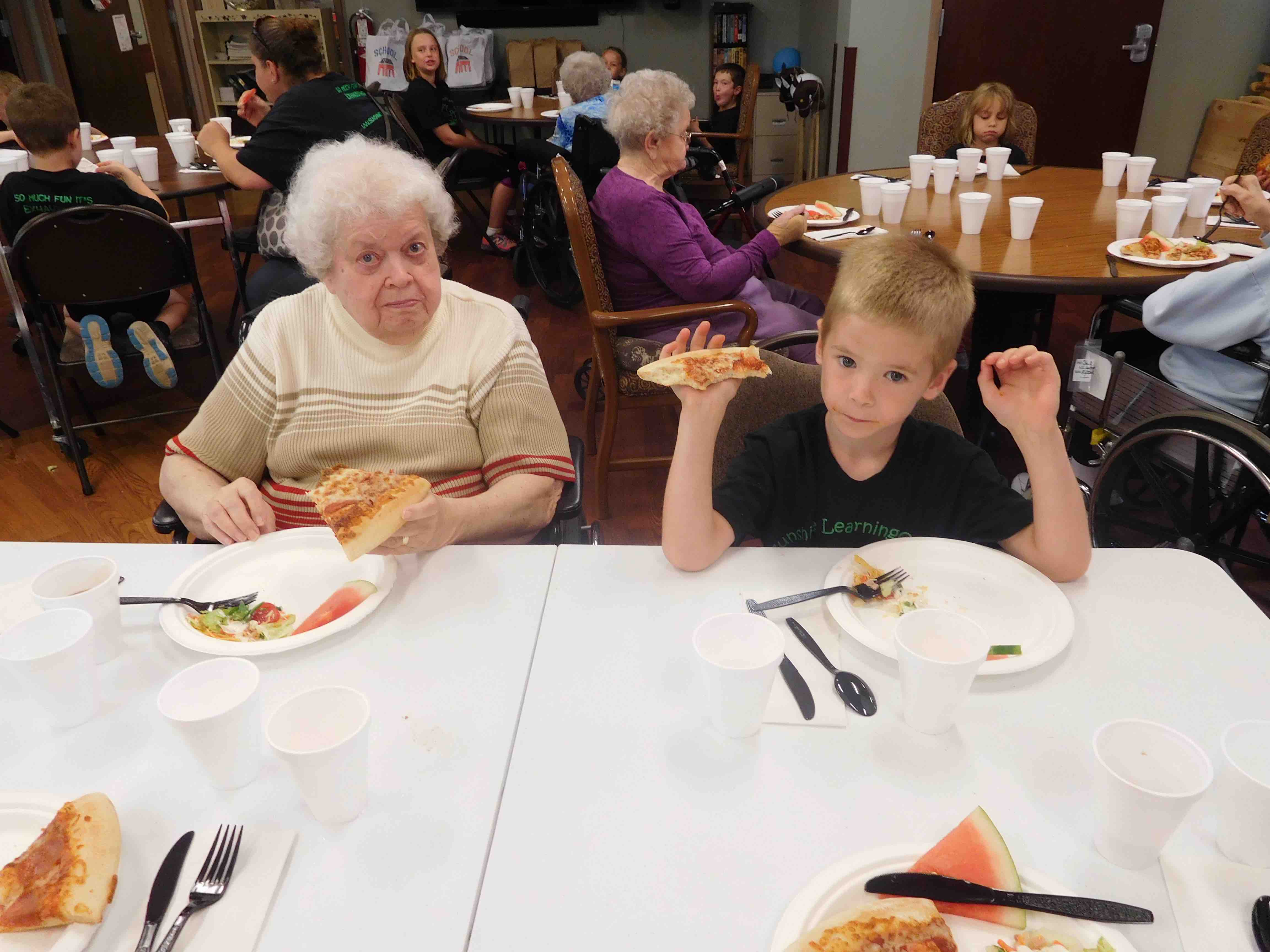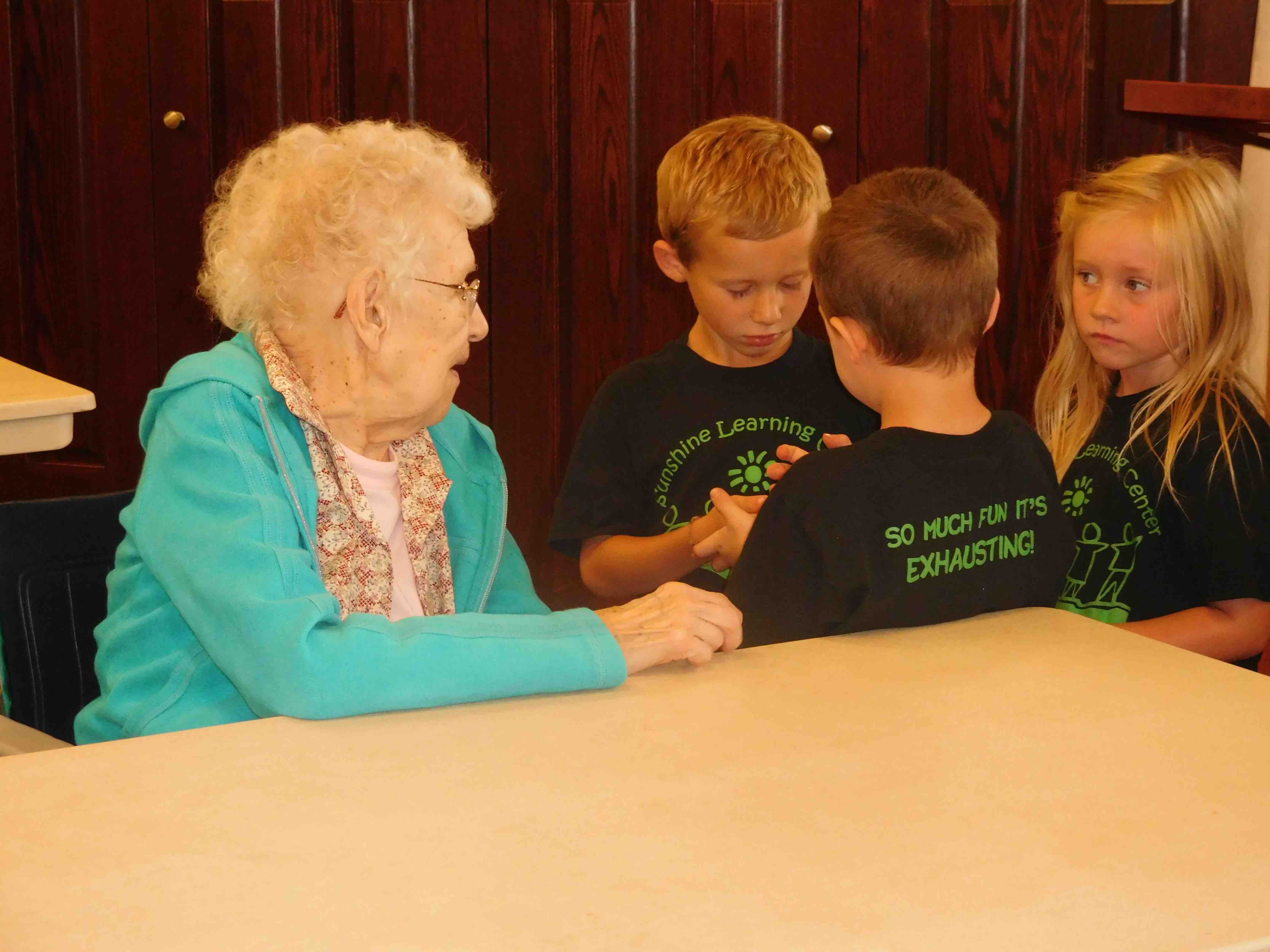 American Lutheran Communities has been helping our friends and neighbors in communities all over the western Wisconsin since 1949. The non-profit organization specializes in rehabilitation, assisted living and skilled nursing at American Lutheran Communities - Menomonie and Autumn Village Assisted Living in Menomonie and American Lutheran Communities - Mondovi and Hillview Senior Living located in Mondovi.
---