Aa
Veterans Honored on Special Day
Posted 12/15/2014
Menomonie – Veterans who live at American Lutheran Homes Menomonie and Mondovi and staff members who work there were honored by human resources director and Marine Corps veteran Bryan Bessa.
Bessa spent Veteran's Day traveling to the facilities in his dress blue uniform to meet veterans and give them special flag pins.
"As a veteran, I think it's important to have a program like this because so many members of our senior population were involved in the war effort as veterans and supporters during world war two. We want to make sure those veterans are recognized", Bessa said.
Statistics show about 640 world war two veterans pass away every day.
Bessa said, "We're running out of time to ensure their legacy and remember their sacrifices."
Sgt. Bryan Bessa served in the U.S. Marine Corps between 2002 and 2010 and was deployed twice to Iraq while on active duty.
"What we experienced doesn't compare to what some of those men and women experienced. They sacrificed so much and it feels good to see the smiles on their faces when they're recognized", Bessa said.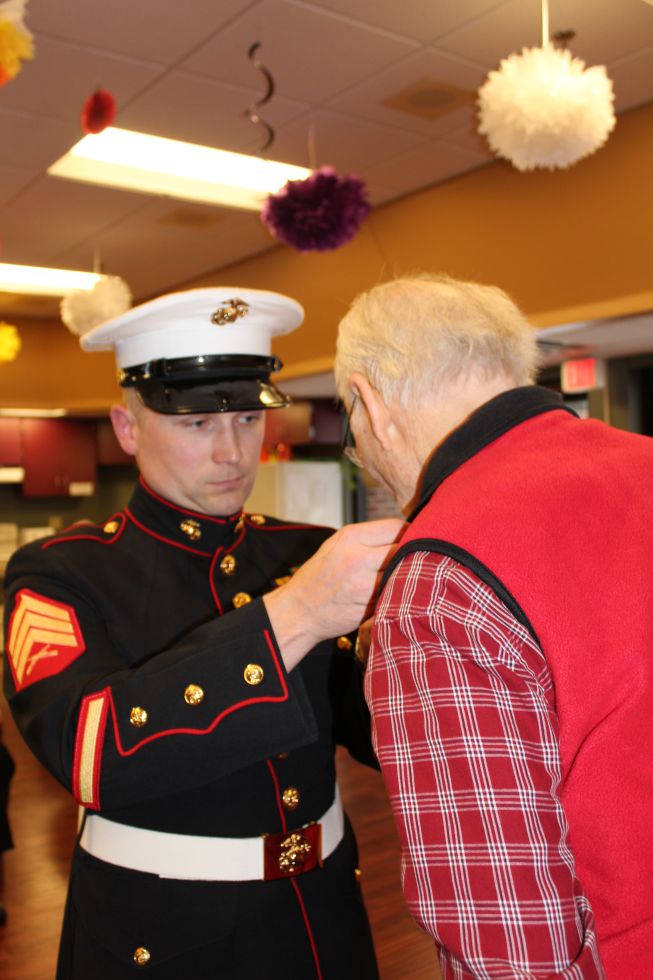 American Lutheran Communities has been helping our friends and neighbors in communities all over
the western
Wisconsin since 1949. The non-profit organization specializes in rehabilitation, assisted living and skilled nursing at American Lutheran Communities - Menomonie and Autumn Village Assisted Living in Menomonie and American Lutheran Communities - Mondovi and Hillview Senior Living located in Mondovi.