Aa
American Lutheran Communities Rehabilitation Department Wins Sunshine Award on WEAU
Posted 10/2/2017
The rehabilitation department at American Lutheran Communities - Menomonie has won a Sunshine Award from WEAU 13 News! Thank you to WEAU and Patricia Kolinski for nominating us!

Pat said, "
I would like to nominate the American Lutheran Rehabilitation Department for the Sunshine Department. I recently needed the services of American Lutheran Rehab in Menomonie. They were caring, knowledgeable and professional while teaching me to walk again. I so appreciated that."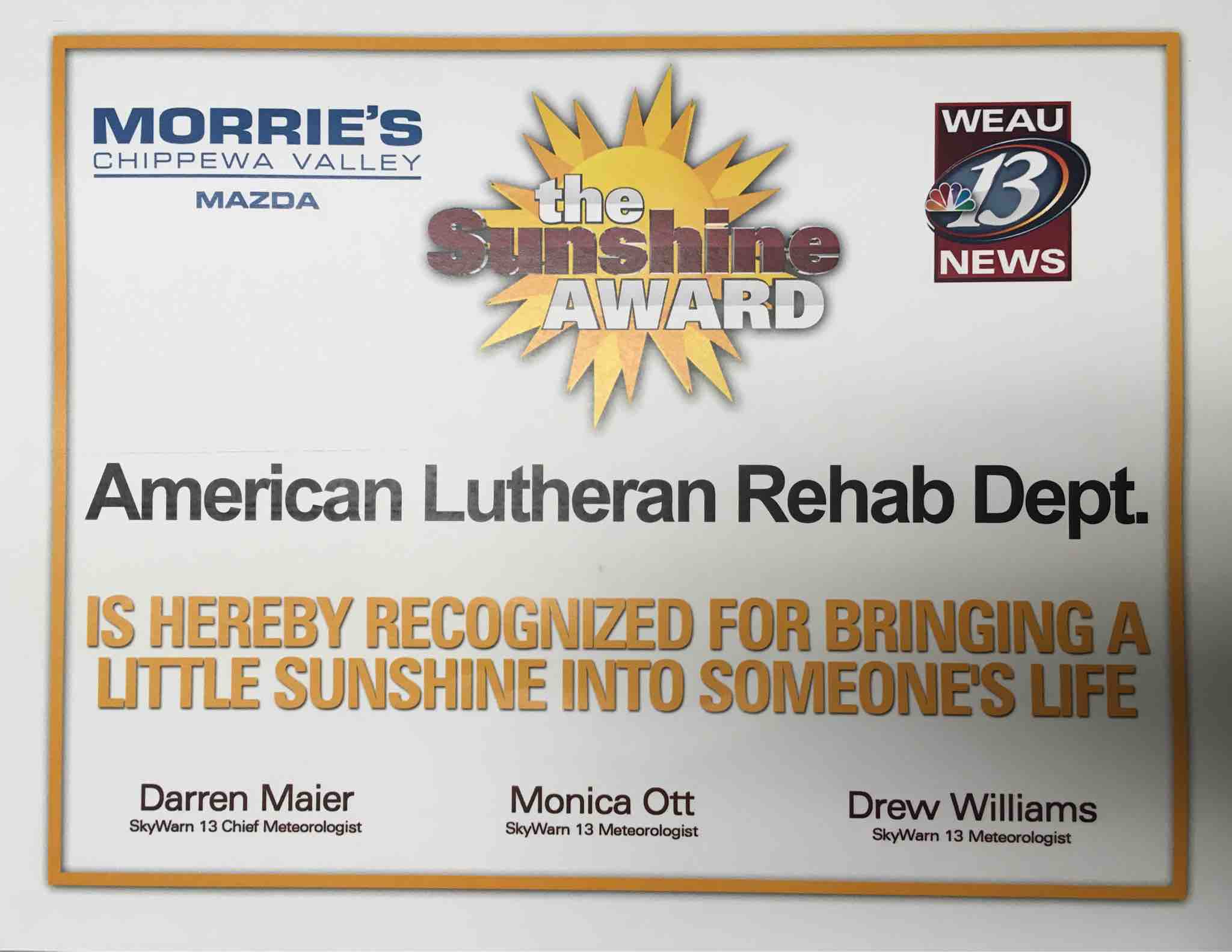 American Lutheran Communities has been helping our friends and neighbors in communities all over
western
Wisconsin since 1949. The non-profit organization specializes in rehabilitation, assisted living and skilled nursing at American Lutheran Communities - Menomonie and Autumn Village Assisted Living in Menomonie and American Lutheran Communities - Mondovi and Hillview Senior Living located in Mondovi.
---